Major Google Outage June 2nd 2019
Google is experiencing hours-long outages across multiple core services including Cloud Networking, Google Computer Engine, and others affecting Gmail, and other websites dependent on Google.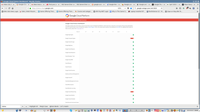 June 2, 2019, Key features of Google are down.
I was in middle of Youtube streaming between 10:00 am to Noon PDT when the dashboard and chat became unresponsive. Youtube was still streaming, but I couldn't use any of the Studio tools.
When I tried checking email from remote email client (Claws Mail), I stated getting a ton of temporary login errors for most of my Gmail accounts, though it seemed random which ones were impacted each tie.

14:03 PDT "We are experiencing high  levels of network congestion in the eastern USA affecting multiple services in Google Cloud, G Suite, and YouTube. Users may see slow performance or intermittent errors. We believe we have identified the root cause of the congestion and expect to return to normal service shortly."
This page initially showed just Google Compute engine down around 12:27 pm, but soon was also listing Cloud networking by 13:32.
https://status.cloud.google.com/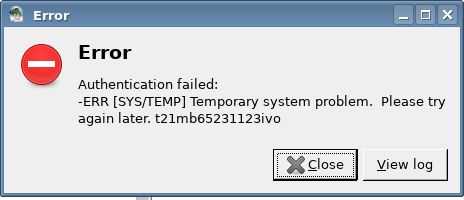 13:40 - Is Meetup.com using Google's services? Because they are completely offline too. The main page for the group loads, but clicking any of the scheduled events fails.
502 Server Error.
Error: Server Error
The server encountered a temporary error and could not complete your request.
Please try again in 30 seconds.
 13:47 - It appear others are reporting these issues now too:
https://heavy.com/news/2019/06/google-youtube-gmail-down/
Updated EDT
https://appleinsider.com/articles/19/06/02/mass-google-outage-impacting-gmail-youtube-other-services
Sunday, June 02, 2019, 01:05 pm PT (04:05 pm ET)
https://www.thedenverchannel.com/news/national/google-outage-youtube-snapchat-gmail-other-services-down
Google outage: YouTube, Snapchat, Gmail, other services down
Posted: 2:21 PM, Jun 02, 2019
Updated: 33 minutes ago
By: Susan Gonzalez