Green Light for Phase 2 of ZOE
This weekend received the okay to proceed with phase 2 of Zombie Orpheus Entertainment's platform development.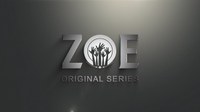 Phase 1, we developed a scope document back in November/December 2016. Then I did a few months of R&D from my house and half a dozen systems, then migrated to a collocation facility.
When we launched June 6th, 2017, it went flawlessly! Even better yet, as of September 9th, still ZERO bugs! Inconceivable!
I will be starting this project September 11th, and hopefully be pre-launch ready by September 20th (October 1st at the latest).
I can't go into details, but I am very glad to be helping Ben & company realize their fantastic dream!
If you aren't as subscriber yet, you are missing out!