Q4os Linux on Dell 2 in 1 XPS
Since Cent OS 7 was never able to fully support my hardware, and Cent OS 8 doesn't support any of the software I need (see the previous postings), I had to drop CentOS from laptop use. After some research I'm trying out Q4os to see if it can address both the hardware and software requirements. Here are notes on the process...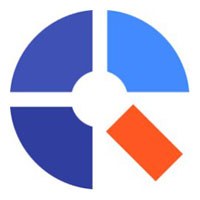 CentOS 7 never fully supported the hardware on my Dell XPS 2 in 1.
As soon as Cent OS 8 was fully released I tried it out, but while it had improved hardware support their desktop choices for Gnome, etc. made it a completely unproductive desktop.
So, here is an attempt to see if Q4os linux will meet my requirements.
Runs on Debian 10 (meh), and natively supports Trinity (bonus!).
Hardware
GPU
Needed to uninstall the nvidia drivers and install the amd firmware and related files through Debian 10 repo with enabled non-open sources.
Audio
Works out of the box, test with Jitsi and Skype.
Video
Works out of the box, test with Jitsi and Skype.
 Enhancements:
https://linuxconfig.org/how-to-install-the-latest-amd-drivers-on-debian-10-buster
apt install mesa-vulkan-drivers libvulkan1 vulkan-tools vulkan-utils vulkan-validationlayers
Wacom Touchscreen & Dell Active Pen Working on Linux with Dell PN579X
To make the Dell PN579X Activ Pen work under LInux, need drivers and useful app. It works as a basic mouse out of the box, but doesn't do much for drawing. I wasn't able to find any sites with answers, but by trial and error I figured out the easy combination to resolve compatibility.
apt install kde-config-tablet
Which will also install the wacom drivers.
Then a useful app for handwriting (not recognition) with finger or active pen:
apt install xournal
Happy drawing!
Enabling Finger Gestures on Touchpad
Software
KDE3x / Trinity Desktop
Trinity native support!
Claws-mail
Install from package manager.
Works.
Play Youtube Videos
On CentOS could play recorded Youtube videos but couldn't play live stream videos (HTML5 error).
On Q4os:
Play recorded Youtube video in Firefox: yes
Play recorded Youtube video in Chromium:
Play recorded Youtube video in Chrome: