Sirius XM Satellite
Just some quick thoughts, a basic review, about the experience with Sirius XM Satellite radio on the 2010 3G Prius...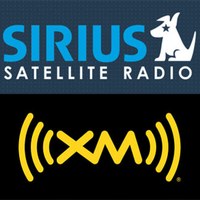 When I bought my third Prius (the previous models were  2006, and 2008, see earlier reviews), a 2010 Third Generation Prius, it came with a trial of Satellite Radio. 
My main complaint is that here in the Northwest, and any time I am down town in any city, the signal gets blocked. Even just pulling in my garage, or a drive through window at a fast food place or coffee stand blocks it. Also even just dense woods will block the signal.
The rest of the time it is okay. The talk radio suffers from significant audio artifacts making it sound worse than AM radio. The music stations are nice quality sound though.
If you are looking for a means to listen to more news and talk, and do not mind less-than-AM quality sound, and you are as much an information junkie as I am, then it is worth it. The commercial free music stations are nice, but I really prefer streaming Internet radio over my phone to my stereo, or playing MP3's, it gives far more control over what I want to listen to than the XM/Sirius stations offer.
A few years ago I had begun negotiations to create a Technology Talk station, they were a little skeptical, but if I did all the work, they would consider it. I dropped it due to other prioirities that came up. That was several years ago. They _still_ do not have a technology talk channel,, while they have all sorts of other inane channels. I doubt my life is going to permit the time to make it happen, but if anyone has the time, it is a possibility to make it happen.
The price point varies on which package you get. Oddly you can't get FOX News without the music bundles.
If I had to give a "star rating" I'd give it a 2.5 out of 5. It's not terrible, but there is a lot of room for improvement, especially for the price.